Softeismaschinen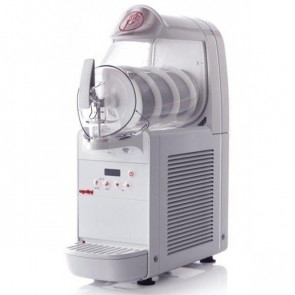 What is a soft ice cream machine? With a soft ice cream machine you can offer your customers a different taste of ice cream that is produced by the machine and directly served on the cone at a temperature of about -4 / -6 ° C, so it has a consistency much softer and creamy.
Ristosubito offers you the ice cream softener equipment that also include machines for the production of frozen yogurt, cold coffee cream, sorbet or granita. These machines are professional tools specially designed for ice cream shops and also meet high production volumes.
Choose here, among the models we have selected for you the best for your business.