Grills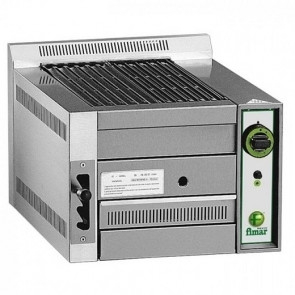 All the professional grids you may need in your kitchen are here.
To serve your guests an unforgettable barbecue, buy now online the professional grill to cook steaks, fish or vegetables. Suitable for the kitchens of restaurants, bars, cafeterias, canteens, catering, but also for street food.
The product structure is entirely made of stainless steel. Some grids have the lava stone plate above the burners. The lava stone reaches very high temperatures in a few minutes and keeps them during cooking. For this reason, the use of a lava stone plate reduces heat loss.
The grid with stainless steel top, however, is particularly suitable in fast food, bars, cafeteria or street food, especially for the ease and speed with which you can clean.
The charcoal grill, instead, reproduces the classic grill, and gives the products the classic flavor of a cooking with coals.
Choose now the professional grill with electric or gas supply.