fry top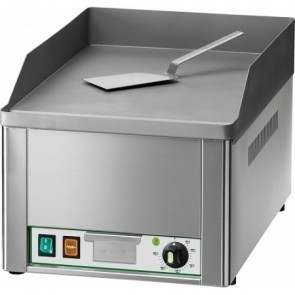 The Fry top, what is it? It is a professional machine dedicated to cooking meat, fish or vegetables.
Here you can choose your gas or electric cooking plate.
The gas Fry top is entirely made of stainless steel with a smooth and ribbed plate. The electric Fry tops, on the other hand, have a slightly inclined glass ceramic hob to facilitate the flow of cooking liquids.
Usually bought for restaurants, bars, cafeterias and canteens of any kind, they are also suitable for catering services.